A Long and Winding Road
At 35 years old I sat in the hospital at the Brooke Army Medical Center going into my first surgery – ever.
I had sustained injuries before but never any that required surgery. This time would be different. The doctors had found a condition with my uterus that could lead to miscarriage. A uterine septum, they labeled it. Although it did not explain the reason for an inability to conceive, I was glad that they had caught it early on. This surgery would become the start of a long road to conception.
CHANGED FOREVER
On January 1, 2014, two lives changed forever.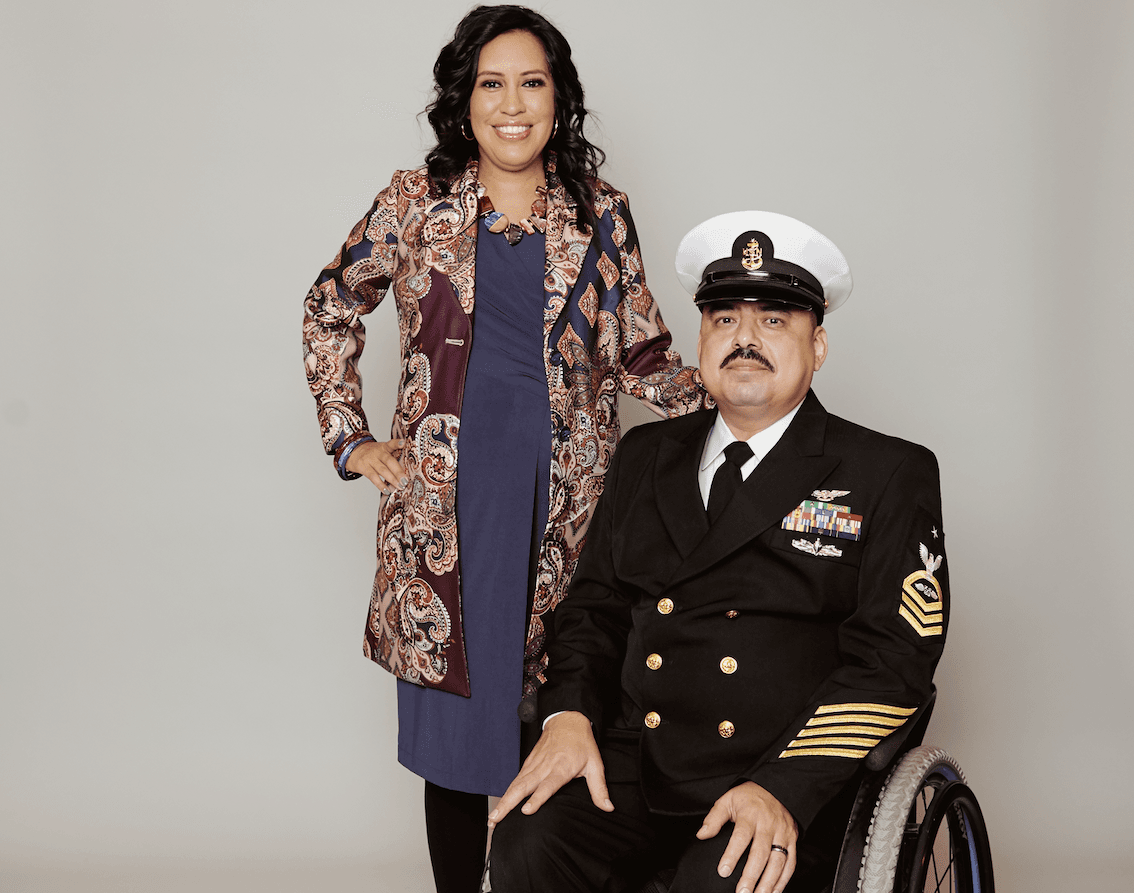 Fernando and I had been dating under a year, having met as next-door neighbors in the same condominium complex in my hometown of San Diego. He was a Senior Chief in the United States Navy. Because we could not spend New Year's Eve together due to work obligations aboard his ship, we decided the next day to go on a scenic motorcycle ride just east of San Diego. As the 75-degree sunshine and cool breeze hit our helmets, we came upon a curve that was covered in gravel.
Motorcycle tires and gravel are like water and oil.
Motorcycle tires and gravel are like water and oil – they do not mix well together. Going approximately 30 miles per hour, Fernando maneuvered as best as he could but quickly lost control. I flew off the bike and landed on my left shoulder. Instantly my body rolled, while he hit a guardrail head-on.
Bystanders immediately called 911 and an ambulance quickly arrived. Fernando's injuries required more urgent care, so he was airlifted to Sharp Memorial Hospital. He sustained injuries to his ribs, spinal cord (T3-9), and was immediately paralyzed from the chest down.
I was taken to Sharp as well, via ground ambulance. My injuries were considered minor, although the emotional toll was lasting.
Fernando suffered paralysis and an unexpected retirement from the Navy.
Our lives were swiftly and drastically altered.
A NEW FAMILY
We all have timelines on our goals and aspirations. For many women, this may include graduating from high school, earning a college degree, getting married, and starting a family. I had a timeline I thought about too. At 30 years old, I expected to be married with kids. But life had different plans.
At 30 years old, I expected to be married with kids. But life had different plans.
Things happened later than I envisioned but by May 2017, three years after the accident, we began our life as newlyweds in San Antonio area, Texas. Once we were settled and made it our true home, we decided to start a family. The usual pressure from friends and family was on but little did anyone – including Fer and I – know how complex the process would be.
There was never an exact reason given to us by the experts as to why we could not conceive. Maybe it was due to inability on my end, or perhaps Fernando's injuries limited us. Or possibly it was just not God's will for us at that time.
Really, I was not concerned about the "why", I just wanted us to be able to have a baby. Hearing baby announcements from other women who conceived by accident or in unplanned pregnancies made things harder emotionally. My sadness and impatience grew.
In May 2018, we began the intrauterine insemination process. I had recovered from the surgery that took place five months earlier. All subsequent tests and procedures gave me a green light to proceed. Surely I would be pregnant by the fall.
But again, life had other plans. One failed procedure, followed by another the month after, and then another the month after that…greatly discouraged me. What an emotional toll!
Thankfully the care at the Brooke Army Medical Center (BAMC) was beyond stellar. I quickly became part of the family even though every appointment, one after another, meant that I had not yet succeeded. It also meant: here I am again, still trying.
When five rounds of intrauterine insemination did not work, our options became slimmer. So did our hope.
A GLIMMER OF HOPE
A time of darkness. That is what I called the fall of 2018. Several failed professional medical attempts at conceiving – what was next?
A call from the reproductive endocrine clinic revealed that a spot had opened up for in vitro fertilization – IVF – that very month. But I was upset, asking, "What do you mean I have to pay thousands of dollars for this? It should not cost this much to bring a blessing into this world!"
We were not only dealing with the emotional loss of hope, but also a financial commitment for something that was not guaranteed to succeed. So we respectfully declined and opted for the next available spot the following spring. After all, what were another six months after we had waited 36 years?
The break from the medications, appointments, and very stringent process would prove to be good mental relief. It would also allow me to focus on my physical health and wellness. Fernando was also dealing with health issues so a break – for both of us – was welcome. Our team at BAMC could sense the toll this was taking on me and our marriage.
They said there may be financial assistance programs, via grants, that could help veterans pursuing in vitro fertilization. We immediately researched it, and in the winter of 2018 were introduced to the Bob Woodruff Foundation (BWF). I knew this was our glimmer of hope in that time of darkness.
I knew this was our glimmer of hope in that time of darkness.
Within hours of submitting the initial request for the "VIVA" grant, we were contacted by the grant coordinator. The grant deadline was quickly approaching and we were instructed to submit all of the necessary paperwork. After obtaining signed forms from our medical team, our application was submitted.
Within days, we were confirmed! We received the green light to receive financial assistance from the BWF. This assistance would provide the funds necessary to initiate the IVF process.
In April 2019 we hopped back on the emotional rollercoaster. The initial orientation for the IVF process outlined all the steps necessary to follow a successful procedure, in addition to the medications, self-injections, hormones, and restrictions on physical activity. The last one was the most difficult.
For years, running had been my mental and physical outlet. Now my doctor was ordering me to put a halt on physical activity. Walking, yoga, and low-impact fitness was allowed. There was a period of 10 days where self-injections were necessary twice a day; every two days I reported for blood work at 6:00 a.m. at the Brooke Army Medical Center; followed by an ultrasound and then waiting for an hour to hear the proceeding doctor's orders.
Finally, our egg retrieval was scheduled for the first week of May and the embryo transfer was scheduled just five days later. Everything was going to be revealed in less than two weeks' time. The wave of emotions crashed into me so hard, right there on the exam table, as the doctor brought out a test tube with an embryo inside. Would I be able to hold this baby one day? Would a test reveal a positive pregnancy? Was I pregnant or not?
I was in my office at work when the doctor called.
He said, "Jessica, we got the results of your bloodwork and these are your numbers…you are super pregnant…"
I was not just pregnant, but 'super pregnant' – what does that even mean?! I had always wondered how I would react to that call. I always longed for it. But now that it was happening, I was numb and speechless.
In two days' time, I would need more blood work to confirm the initial findings. We were not in the clear just yet. Still, I immediately called my husband to arrange a meet-up at the local Dairy Queen to celebrate the preliminary news over ice cream.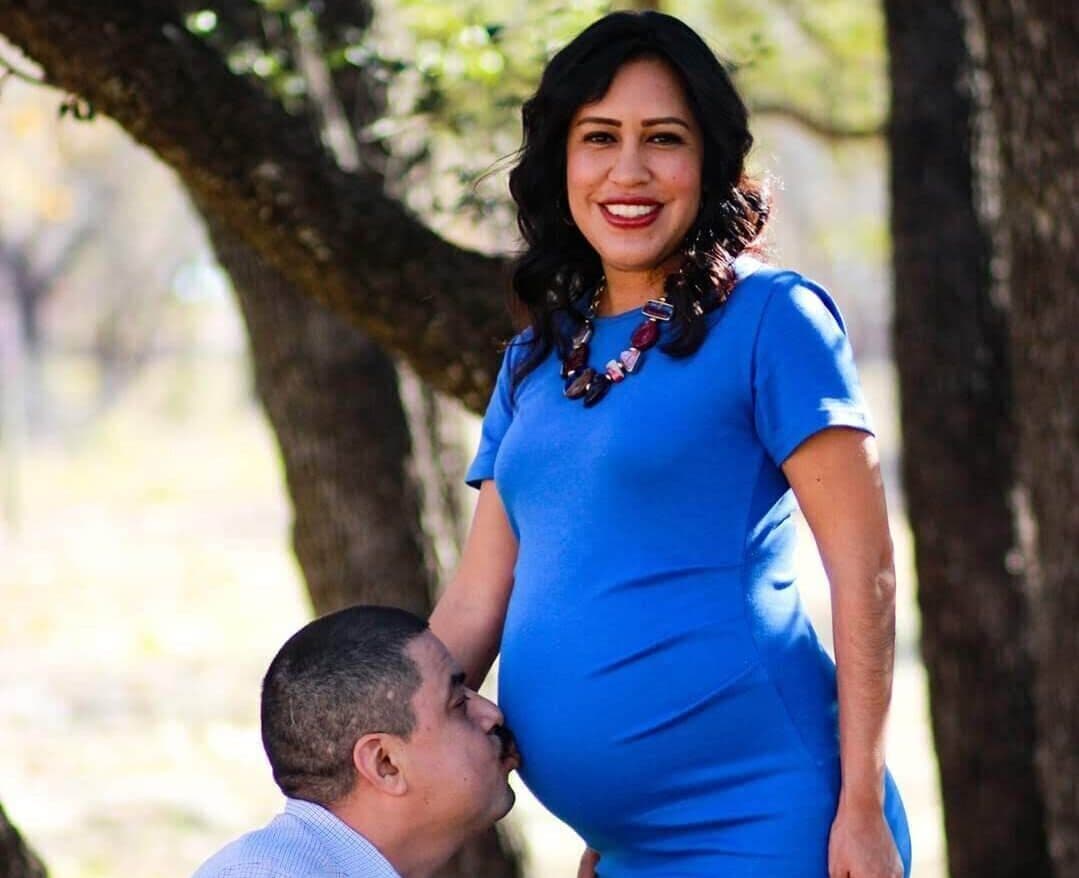 In two days, I tasted something sweeter: it was confirmed, for the first time in my life, I was pregnant!
The best sound I have ever heard was my baby's heartbeat. Fast, a runner's heart, I called it.
It was at that appointment that I knew every step taken had been well worth it. The experiences, both high and low, the rollercoaster of emotion, every medical appointment, every member of the treatment team, and the team at the Bob Woodruff Foundation – everyone became part of our journey and story.
Now, I sit here, a mother of a beautiful, strong, healthy 16-month-old baby boy. The winding road had a joyous destination.