Fighting for Family: BWF's VIVA Families Refuse to Give Up on the Miracle of Life
We may not be able to choose our families, but we can choose to fight for them. The members of the Bob Woodruff Foundation's (BWF) VIVA family (Veterans In-Vitro InitiAtive) did not just accept their struggles with infertility. They fought for their family and for their ability to have children. For veterans struggling with infertility, we want to help ensure that those protecting all American families have the right to start their own.

These stories need to be highlighted, discussed, and recognized as happening more frequently than some may realize. We are hopeful that the stigma of infertility will fade away in the near future. As we continue our VIVA stories for National Infertility Awareness Week, we would love to introduce you to two families in the program—two families that are now a part of the BWF family.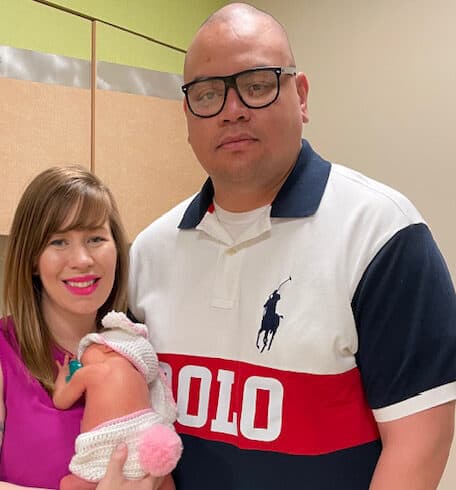 Melissa Kearns served in the U.S. Army from 2008 to 2014 as a military police officer. She carried over her sense of service into her community and became a civilian police officer. Melissa now works for the Department of Veterans National Cemetery Administration and her husband Konrad also works for the VA.

Last year, Melissa was diagnosed with ovarian cancer. As difficult as that news was to receive, she found out more devastating news—Melissa was informed that she could only hope to become pregnant through IVF, and she had an extremely short window to do so. The situation was not ideal, but Melissa made a decisive decision. Only days after a surgery related to her cancer, Melissa started the challenging process of IVF.

With support from her husband Konrad, Melissa was able to make it through, although it was not easy.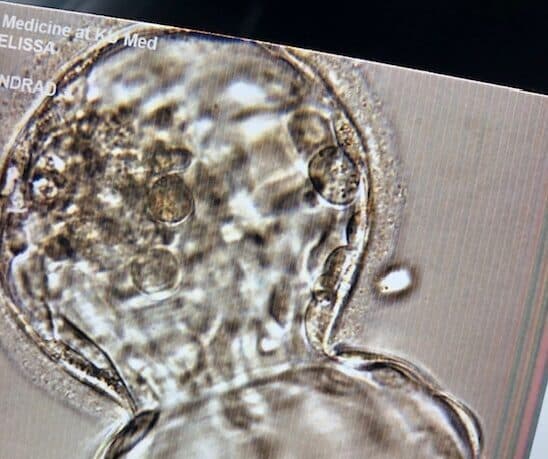 "During the fertility process, Konrad gave me every single shot. He sat in a garage for every doctor's appointment because of COVID," Melissa said. "Going to a fertility clinic every day is an emotional process."

Although the experience was challenging, Melissa fought through it and fought for her family. Melissa almost experienced a miscarriage along the way, but Baby Kami was recently born and her mother's fighting spirit seems to have found its way to Kami. She faced challenges immediately after birth and initially required oxygen therapy and a feeding tube.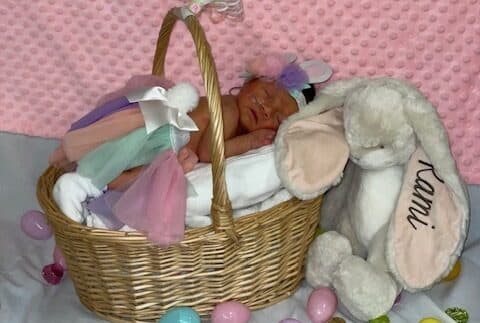 "Kami is a little fighter, we had some scares but now she is off of everything and is taking bottles on her own," Melissa said.

Kami came home from the hospital this week.
"The Bob Woodruff Foundation has played a huge part in all of this."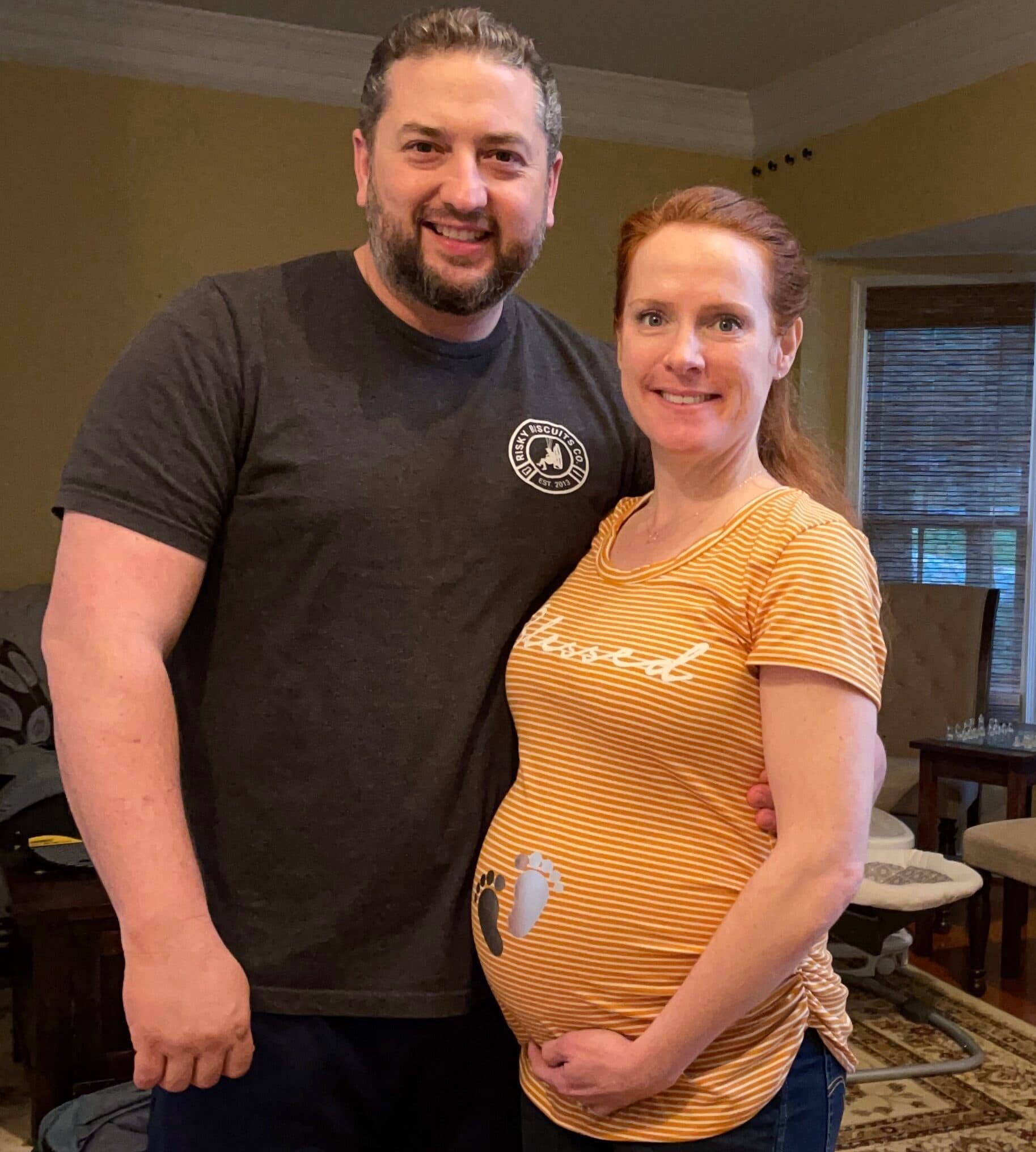 Stacey Ann Peets and her husband Alex met while they were serving in the Army. They quickly became friends but deployed to Iraq about a month after they met. They lost contact while overseas, but fate seemed to be rooting for them.

After her military service ended, "I moved to North Carolina, to Fayetteville. Alex came back from Iraq and we met again in church," Stacey explained. "We got married in 2008 and he came with the whole Barbie set, a house, a van, a dog, two girls, eight, and 11. But Alex did a great job of helping us blend together. Soon after we tried for our own child and we realized we were running into problems."

Stacey and Alex pursued multiple options to improve their chances. Both underwent minor surgeries and started a regimen of supplements. They even attempted intrauterine insemination (IUI) three times but the process was unsuccessful. The couple's first attempt at IVF resulted in a miscarriage.

"All of the trouble makes this climb so sweet."
But Stacey and Alex were not about to give up their fight to have a baby.

"Though it was hard, we trusted that God had a reason," Stacey said.

A VA coordinator would eventually tell Stacey about BWF's VIVA program. At first, she just figured it was worth a shot but did not go in with high expectations.

"I was like 'ok I'll throw my hat in.' I just thought I would be amongst a bunch of other people," Stacey explained. "It was so amazing that BWF came through. They were serious and I got answers quick. I was not in some endless administrative loop. I'm so grateful that there is a group out there like BWF that cares and does something about this."

Through assistance from the VIVA program, Stacey was able to successfully achieve pregnancy. When she received confirmation from the fertility clinic that she was pregnant, Stacey experienced a wave of emotions.

"When they came back with the results, we were ecstatic but also nervous," Stacey recalled. "When we made it through the first trimester, we were so excited, over the moon.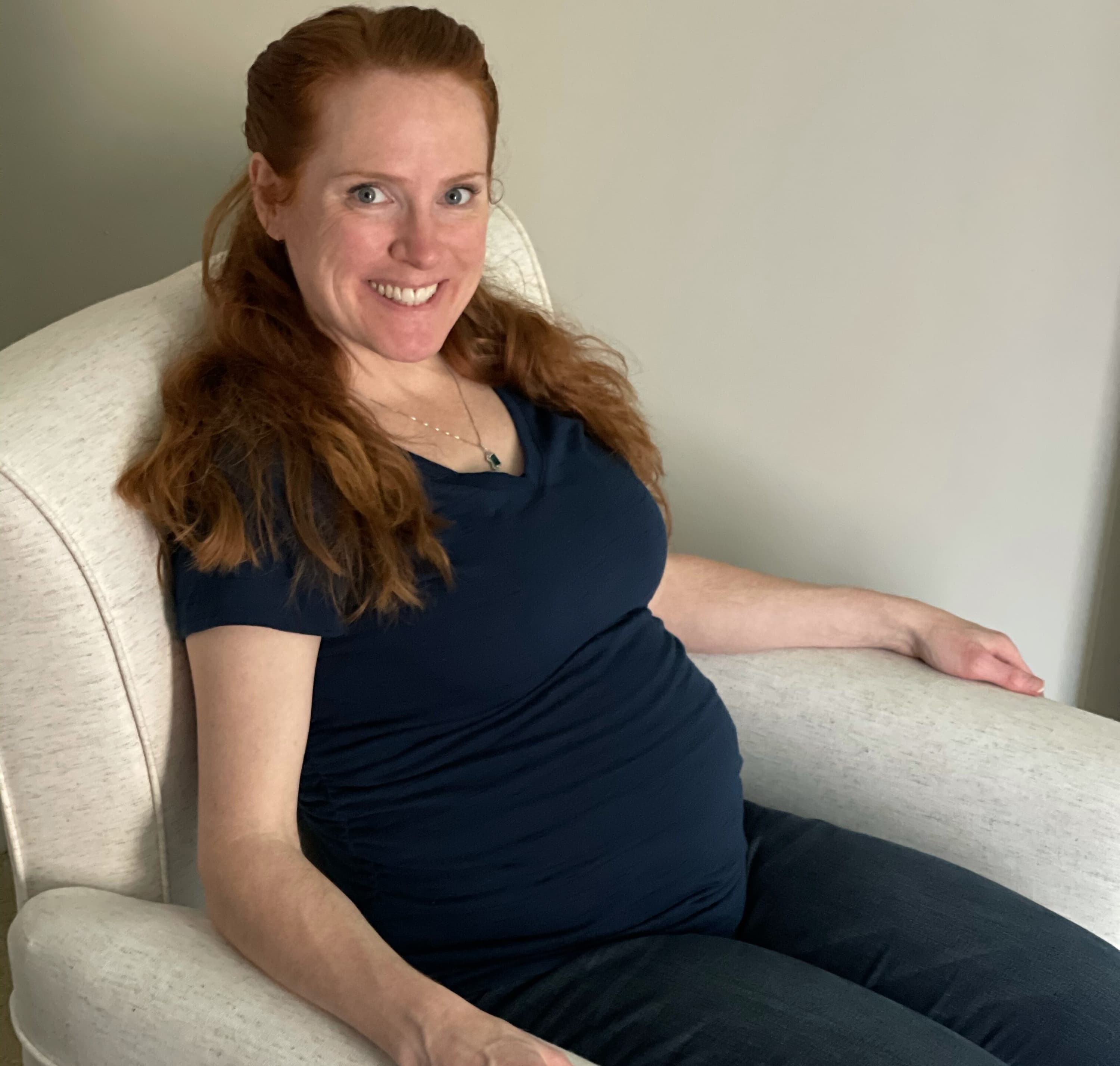 Stacey is concerned about one more thing, though it is a welcomed problem.

"We might spoil that crap out of this kid," she said laughing. "All of the trouble makes this climb so sweet."

Stacey's pregnancy is progressing well and both she and Alex expect to be welcoming their newborn son soon. Although the road has not been perfectly smooth, Stacey has fought to have her baby and has held on to her faith tightly.
"Our faith is very important, trusting in God, and trusting his timing. I knew it would be ok even if the answer is no."
We're all thankful the answer was a resounding yes.


STORY UPDATE:

After this story was initially published Judah Alexander Peets was born on June 5, 2021!