Service, Family, and Authenticity: Meet VIVA Family Crystal and Ash Engert
Pride can manifest in many forms. For the Engert family, Crystal and Ash are proud of their military service, their baby Addie, and of being an LGBTQ family. But none of these things have been acquired easily.

Crystal and Ash met while serving in the U.S. Army. Crystal enlisted during her sophomore year of college. With both student loans and doubt about her future mounting, she decided to look for something a bit more fulfilling. Ash enlisted immediately after high school after his mother bluntly told him to either "join the service or go to college."

And although they are no longer actively serving, their military pride has not faded at all.

"Anytime we look back on our service we are proud."
"Anytime we look back on our service we are proud," Crystal explained. "We miss the lifestyle. Recently we went to a base, and it just brings the feeling of service right back to the forefront. You just get this overwhelming feeling."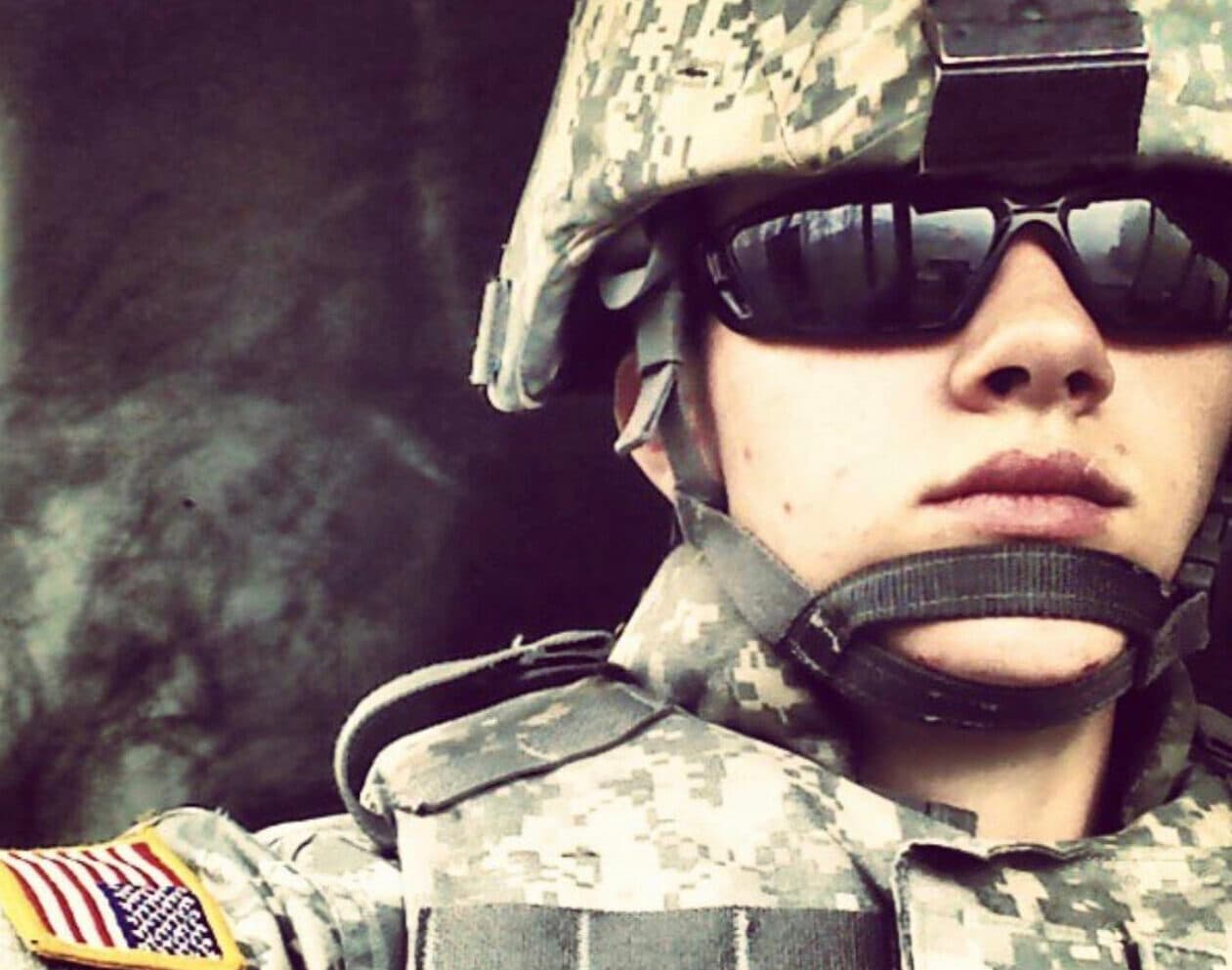 After they left the military, Crystal and Ash were ready for their next step together, having a child. This would require some planning and careful consideration.
"Right off the bat we knew we would have to consider IVF, IUI, or adoption," Crystal said. "We knew it would never be as easy as it is for a cis couple."
But if Crystal and Ash were only willing to take on the "easy" challenges then they would have likely never served their country or lived true to who they are in a society that is not always understanding and empathetic.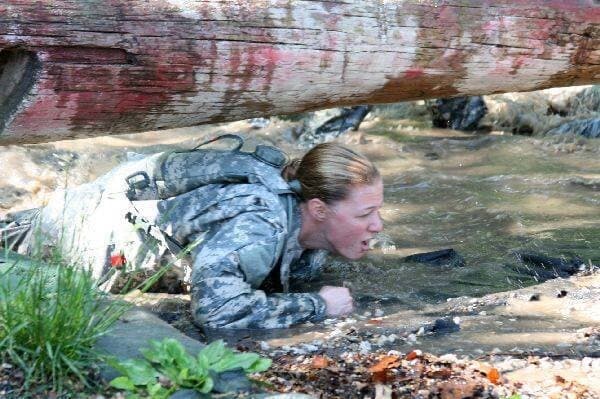 "We started trying in 2019," Crystal said. "I was talking to my doctor about the options available to us. The doctor mentioned we could use the VA. Because of a trauma in the military, I had some complications. Once we finally got past that we needed to find a sperm donor. At first, we planned to take Ash's egg, but he would have had to detransition to do that. We decided instead to use my eggs and find a sperm donor."

Another obstacle presented itself. Fertility treatments are not known for being affordable and acquiring substantial financial assistance for them can be difficult. When Crystal first heard about the Bob Woodruff Foundation's (BWF) Veterans In Vitro InitiAtive (VIVA) she was not exactly convinced it would be helpful.

"Honestly, I thought it may have been a scam at first," Crystal recalled. "I mean people don't just give away $5,000 to help you start a family. I filled out the application and I figured 'what the hell? I'll just do it.'"

BWF quickly contacted Crystal to help get everything in motion.

"Ann reached out to me, and then I realized this was legit," Crystal said. "She checked in with me every day. It was a seamless process; the hardest part was figuring out how to upload documents! Ann was in communication with the sperm bank to make sure we received the right number of vials. She got them secured right away and kept in contact with us. Once you are taken under her wing it's amazing."

The third IUI attempt seemed successful…at first. But then doctors were unable to identify the baby's heartbeat. Crystal and Ash were faced with a choice no one should ever have to consider. Thankfully, the strength they spent a lifetime acquiring led them through this difficult time.
"We worked so hard and didn't want to give up."
"One doctor tried to get me to terminate for my safety," Crystal said. "But we worked so hard and didn't want to give up."
Two weeks later they were able to find her and measure her heartbeat.
"It was amazing hearing it for the first time," Crystal said.

Adaline was born and has been rewarding Crystal and Ash with equal parts charm, sweetness, and grit.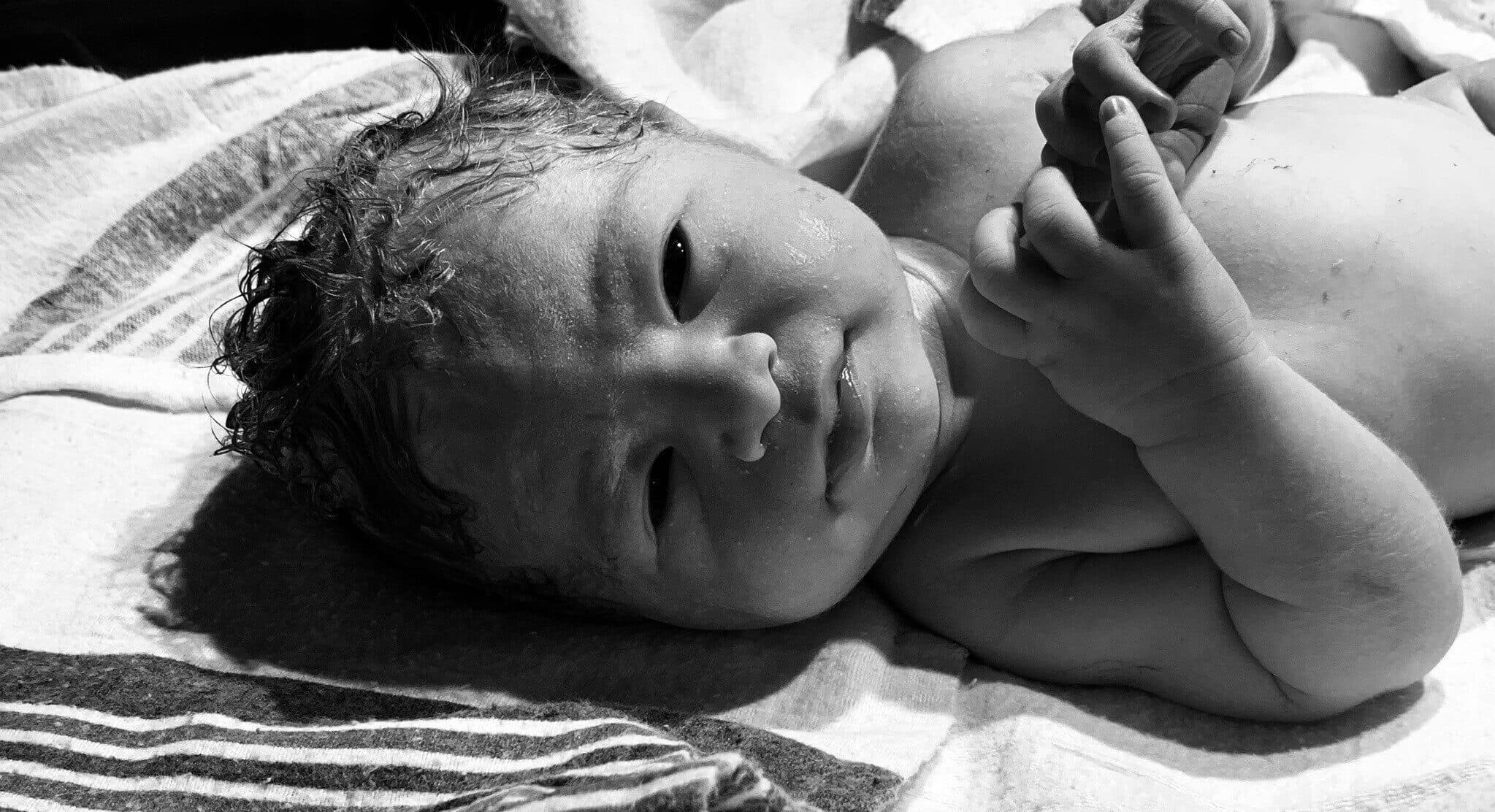 "I didn't know that so much personality and character could be wrapped up in such a small body," Crystal said. "She is a daredevil. She can barely crawl but will try to lunge herself to get around. She is a little spitfire."

Adaline, with barely any time in this world, is already living it up. She displays traits of both Crystal and Ash.

"Addie keeps ripping her diaper off," Crystal said.

According to Crystal, Ash's mom said he was a bit of a maverick as a baby too.

"Ash's mom had to duct tape his diaper to him," Crystal said. "Addie is definitely her father's daughter. But she is a little social butterfly too and that is how I was."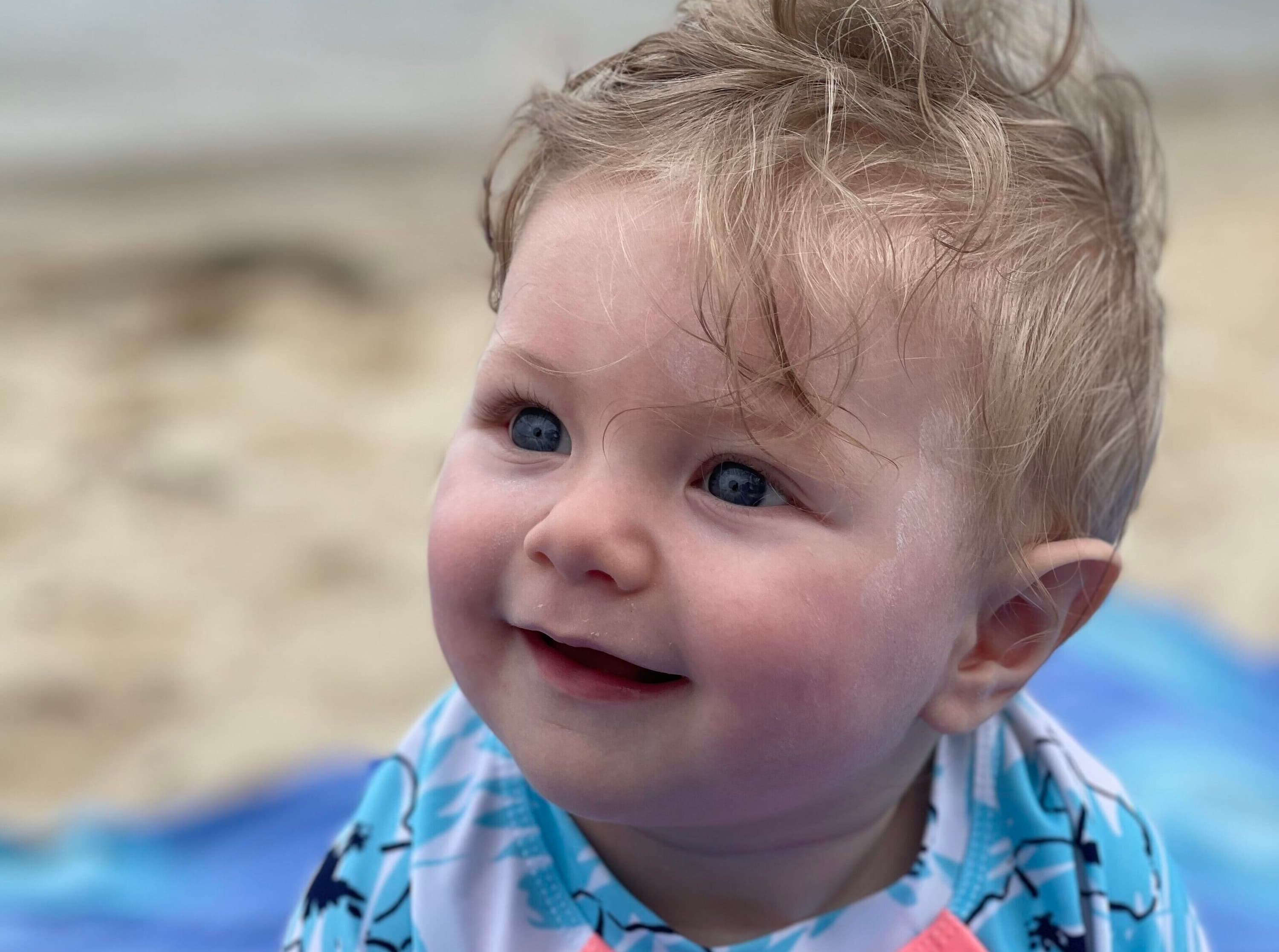 Crystal and Ash are proud of their journey, proud of Adaline, and proud of the family they have started. Now that Pride Month is becoming recognized by the mainstream, hopefully, progress can be made and made quickly. For Crystal, June was always a month she could express who she truly is.

"My brother is gay and my aunt is bisexual," Crystal said. "There is a lot of pride in my family. Pride Month was the one time we all were able to be free."

But that does not exactly mean everything was rosy for Crystal and Ash growing up. They both had family members that have been reluctant to embrace their choices. But Crystal and Ash feel most are coming around.

"Every June we look back and realize where we started and where we are now."
"Every June we look back and realize where we started and where we are now," Crystal said. "We had to drive from Kentucky to Chicago to get married."

Now, Crystal and Ash are hopeful that more military members will be able to openly express their pride in the future.

"I think there has been progress in the military, but more ground needs to be covered. A lot of our NCOs recognized our marriage because they had to but now it seems that people in the military are more open to the idea. Ash wanted to go back but when he went to reenlist, he could not because of President Trump's trans ban."

We all have many facets to our identities, most of them existing simultaneously. A mother can also be a co-worker, a friend, or a community organizer. A father can be a PTA president, a coach, and a therapist. Many seem to assume that being in the military means that represents the entirety of one's identity.

That simply is not so, especially for Crystal and Ash.

"Yes we are proud that we are an LGBT couple but we are also proud military members."