Taking Care of the Caregivers
The Bob Woodruff Foundation supports the Rosalynn Carter Institute as they work to provide support for veteran caregivers


In a perfect world, caregivers would have boundless energy and infinite resources. In the real world, caregivers can easily face burnout. A caregiver's time and energy are in high demand, and in many instances, these are individuals who were suddenly thrust into a new and unfamiliar situation. The responsibility of providing care does not simply live in a vacuum— veteran caregivers are often balancing many other responsibilities in their lives. Caregiving rarely resembles a predictable nine-to-five job. So, who takes care of the caregivers?
Rosalynn Carter Institute (RCI), founded by the former First Lady, has been operating for decades and is one of the most recognized caregiving institutions in the United States. Their Operation Family Caregiver (OFC) program was specifically created to help provide resources for those assisting a family member or a friend with an injury due to military service. The program addresses both visible and invisible wounds, such as post-traumatic stress, major depression, or traumatic brain injury.
Coaches from OFC meet face-to-face with caregivers, through in-person or video conferencing sessions. The veteran caregiver and coach work together to develop a long-term care strategy. Through visits, phone calls, and other support, caregivers develop new problem-solving techniques they can use in their own lives.

Through a grant from the Bob Woodruff Foundation/Qatar Harvey Fund,RCI was able to expand the reach of its family caregiver program. RCI has found that after completing the OFC program, caregivers are typically less depressed and report higher life satisfaction. Caregivers have also reported significant reductions in anxiety among children in their households after finishing the OFC program.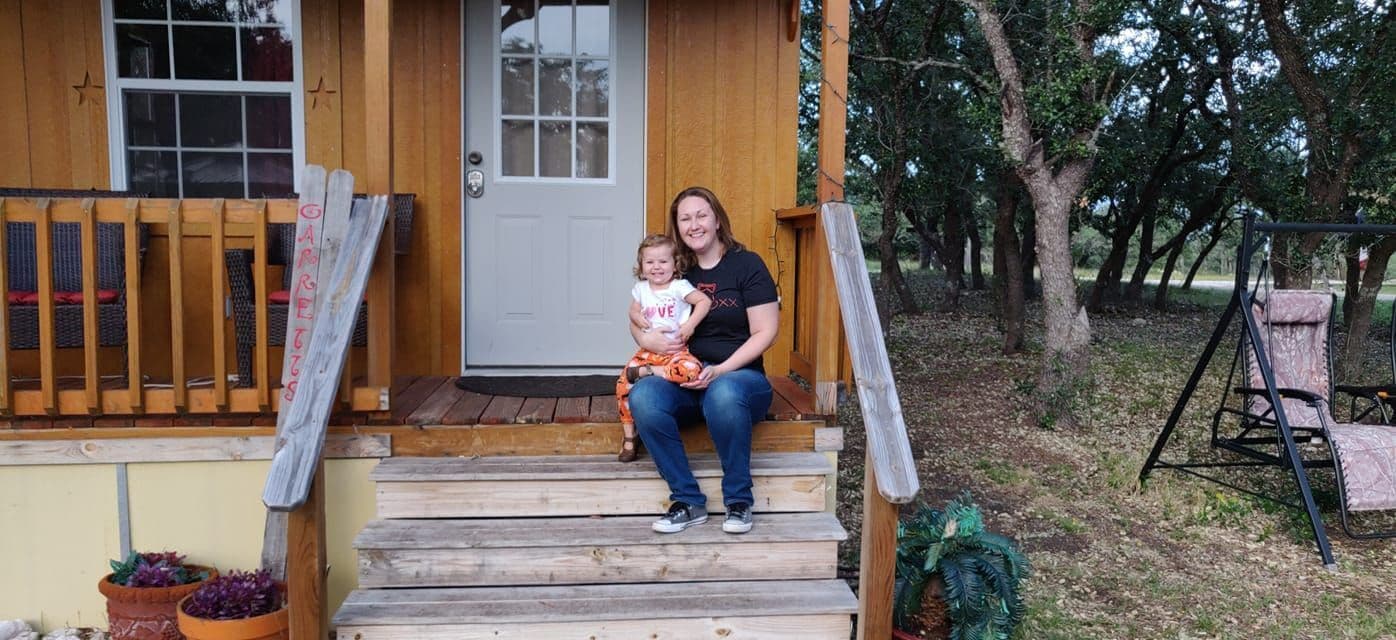 Dee Blascyk has unique insight into how RCI's caregiving program works.
"Before becoming a coach, I actually was a participant in the Operation Family Caregiver program," Blascyk said. "I cared for both my husband Joe and a close friend of ours. They are both veterans and OFC helped them get through a very difficult time."
Joe was a gunner on convoy trucks when he sustained a traumatic brain injury (TBI). An IED just a couple of vehicles ahead of him went off and he lost several friends that day and a huge part of who he was. Today, Joe has a TBI, PTSD, back injuries, and sleep apnea – those are his most pressing issues."
"The goal of Operation Family Caregiver is to help caregivers feel fully capable of living their best lives, regardless of what life throws at them."- Dee Blascyk
Dee is providing quality care for Joe, but his needs are not likely to simply go away. But with the training Dee has received from OFC she has been able to manage her responsibilities as a caregiver more effectively.
"OFC helped me break down my problems and prioritize my goals. This has allowed me to find more time and to stress a little less day-to-day. Joe pretty much just needed some time to work through his demons. He had support from friends, family, and me. We never let him fall too far and held him accountable for his actions."
As a coach in the OFC program, Dee is now paying it forward and using her experiences to help train other caregivers.