The Perfect Team
MVP closes every session with "I've got your back" – we are proud to partner with MVP and the NFL to carry that message to all veterans – together, "We've Got Your 6!"

The accomplishments of one are of interest. The accomplishments of many are immense.

Whether it is in the workplace, on the field, or while serving our nation, teamwork is vital to accomplishing almost anything of sustainable value. For our veterans, leaving their team after service and transitioning back to civilian life can create an isolated feeling, but it does not have to.
Merging Vets & Players (MVP), an NFL-Bob Woodruff Foundation (BWF) Grantee works to ensure that both athletes and veterans have a team to rely on after their service and playing days end. MVP was created by award-winning FOX Sports analyst Jay Glazer and Nate Boyer, who served as a Green Beret and played in the National Football League. By fielding a new team, MVP is creating an environment where its players can share and rely on each other's strength.
We worked with MVP to refine their operating procedures and to implement survey tools to analyze and improve outcomes. We also helped with their expansion to new cities, ensuring these valuable services reach as many in need as possible.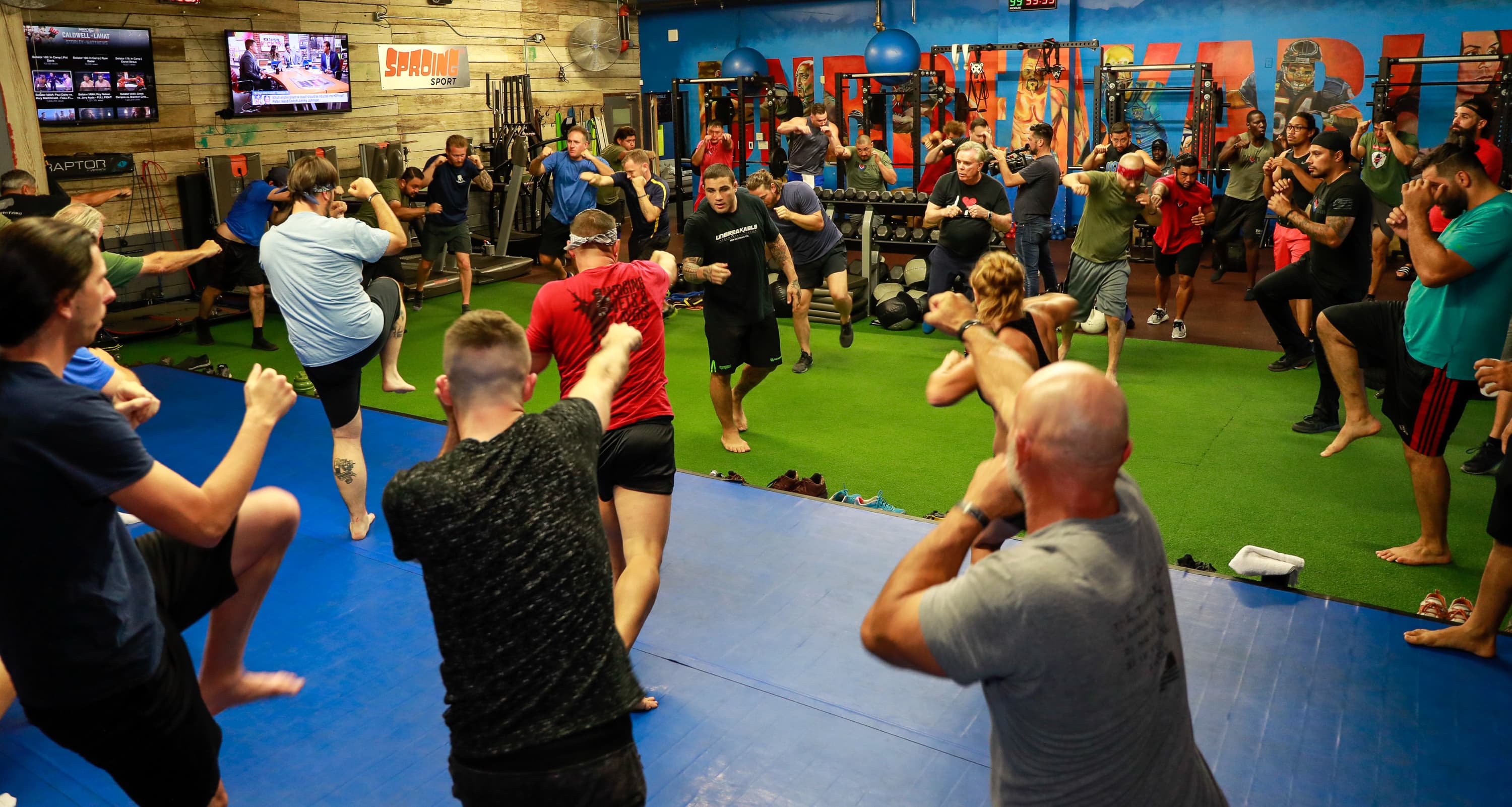 "We want to be held accountable and to know that our methods are working," Jacob Toups of MVP said. "The first step is evaluation. The grant was extremely important in providing us insight and feedback on how our model is working. What's most important is that we're doing this early on in our work so we can continue to evolve our services to our member's needs. With the one-year case study funded by the Bob Woodruff Foundation, we've taken their feedback to amplify our program's outcomes and inform us on what comes next in our program model's effectiveness."
Part of MVP's program includes a carefully planned workout regimen.

After a warmup routine to get participants feeling "the burn" together, they enter "The Huddle," a peer-on-peer support session. Here, participants are encouraged to talk about both physical and mental wounds. MVP believes a team atmosphere empowers participants to embrace their challenges and to meet these challenges directly, as a team.
"MVP is the reason for my motivation, my inspiration, and my drive, I can definitely say that MVP has saved my life," USMC veteran and current MVP Las Vegas member Jahaira Farias said.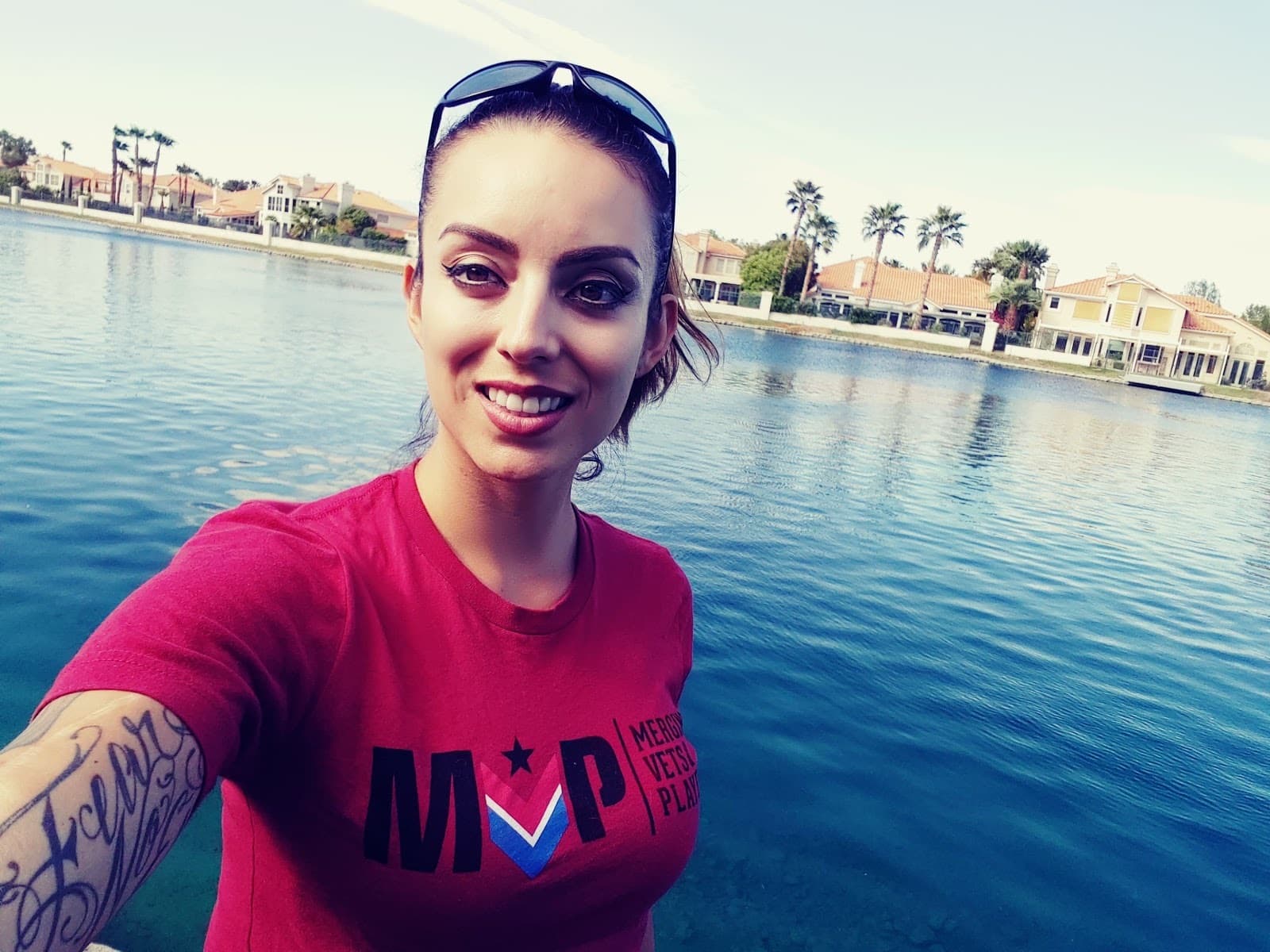 Farias is currently participating in MVP's new online session as the organization has worked to continue its services during the COVID-19 pandemic.
"The zoom workouts and the huddles help me by continuing to provide that camaraderie, support, and socializing that I need and have inspired me to give back to others by teaching free yoga online for MVP members," Farias continued. "MVP has inspired me to help others during this time, which in turn helps me get out of my own head from my PTSD turmoil. I can't speak for others, but I plan to give my all to this organization because of what it does for me and other veterans, former athletes, and fighters. MVP builds leaders."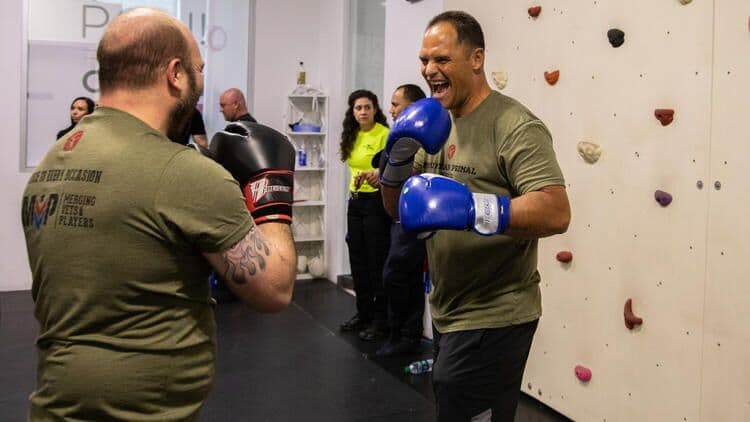 MVP is not solely shaped around high-intensity workouts and camaraderie. They are using sophisticated data in their approach to improving the lives of their participants.
"We lean heavily on the research and evidence coming from the physical activity, mental health, and peer relationship space to inform our model," Toups explained. "Our approach is shaped by trauma-informed concepts. These concepts can be applied to other communities inversely impacted by societal challenges. Myself and the whole MVP staff even use these concepts personally to grow – and we've all seen immense growth in each other."
The research and relationships formed by MVP participants all lead to one conclusion, a team is stronger than any one of its components.
"Teams come in all forms. The idea that being involved in a team working towards a common goal is of immense value that most people can relate to," Toups added.