BWF and Pendleton Whisky Partner to Empower Veterans Like Brad Lang
United States Marine Corps veteran Brad Lang's journey has been nothing short of incredible. Lang has spent years fighting back against adversity after losing both of his legs while working to disarm an Improvised Explosive Device (IED) in Afghanistan.

"I remember everything about getting blown up, flying through the air with a big cloud of dust," Lang explained. "I looked down and my legs were traumatically amputated."

Despite the traumatic incident, Lang refused to give up on the things that bring him joy. After undergoing an unyielding rehabilitation regimen at Walter Reed National Medical Center, he returned to athletics. He currently plays wheelchair football, sled hockey, and is a skilled mono-skier. We were honored to include Brad's story during the Bob Woodruff Foundation's (BWF) 14th Annual Stand Up for Heroes.

"One of the most difficult aspects of a life-altering injury is, what is life going to look like moving forward?" Lang asked. "One of the best ways to bring people back to the fun and to fitness is through sports."

While Lang seeks out competitive high-octane sports, he knows that we all need activities that help us decompress. Lang also is an avid fisherman.

"I love going out on the water to relax and clear my mind," Lang said. "To me, it's like the closest you can get to heaven on earth."
"Being able to cruise through Camp Lejeune on the boat makes me feel safe and at home."-Brad Lang
Now, the Bob Woodruff Foundation is partnering with Pendleton Whisky to continue supporting veterans like Brad Lang. The whisky brand is honoring veterans of the United States Armed Forces with a military appreciation bottle and a $100,000 donation to the Bob Woodruff Foundation. Each bottle includes the inscription "Got Your Six."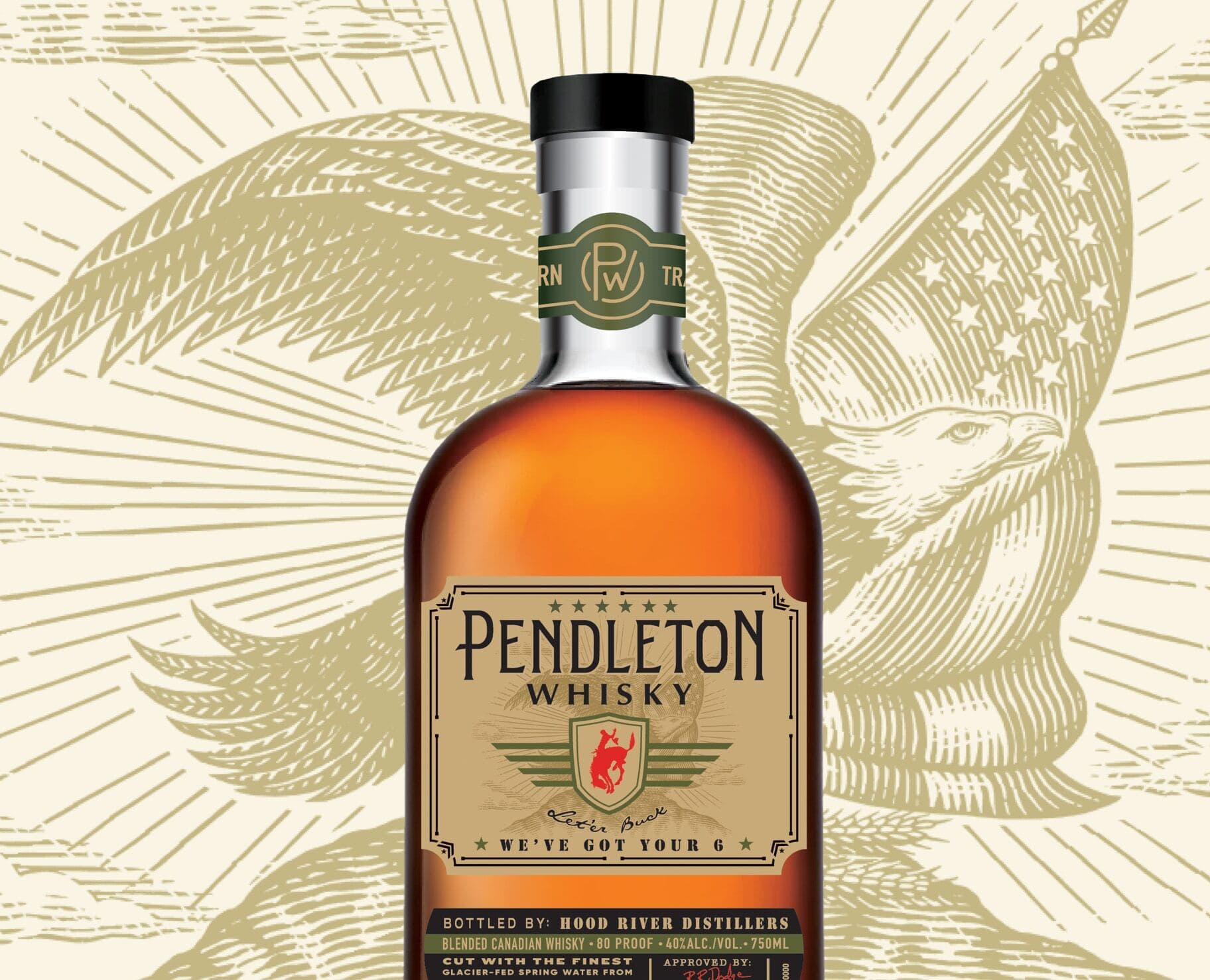 "We've 'Got Your Six' – this is the enduring commitment that we make to our veterans and their families, and I'm proud to have Pendleton Whisky standing with us," Bob Woodruff Foundation CEO Anne Marie Dougherty said. "With Pendleton's commitment, we have the opportunity to provide the programs and services that our veterans and their families need as they face a range of challenges."

Lang is hoping that organizations like BWF and Pendleton can help bring much-needed attention to veterans and their experiences.

"There used to be a lot of support for the troops but as time has gone on that has really dwindled away," Lang said. "I don't want to say we're forgotten about but we're not in the spotlight anymore.

"The proceeds of the military appreciation bottles from Pendleton Whisky going to the Bob Woodruff Foundation is going to allow all of the organizations they support impact many more troops," Lang continued. "There are a lot of us that benefit from organizations like the Bob Woodruff Foundation. Pendleton Whisky put a lot of thought into it, I just hope people support the troops."


The Pendleton Whisky Military Appreciation bottle is available at retailers, and donations can be made to the Bob Woodruff Foundation at pendletonwhisky.com/WGY6. Visit Pendleton Whisky online at www.pendletonwhisky.com or at @PendletonWhisky on Facebook and Instagram for more information.